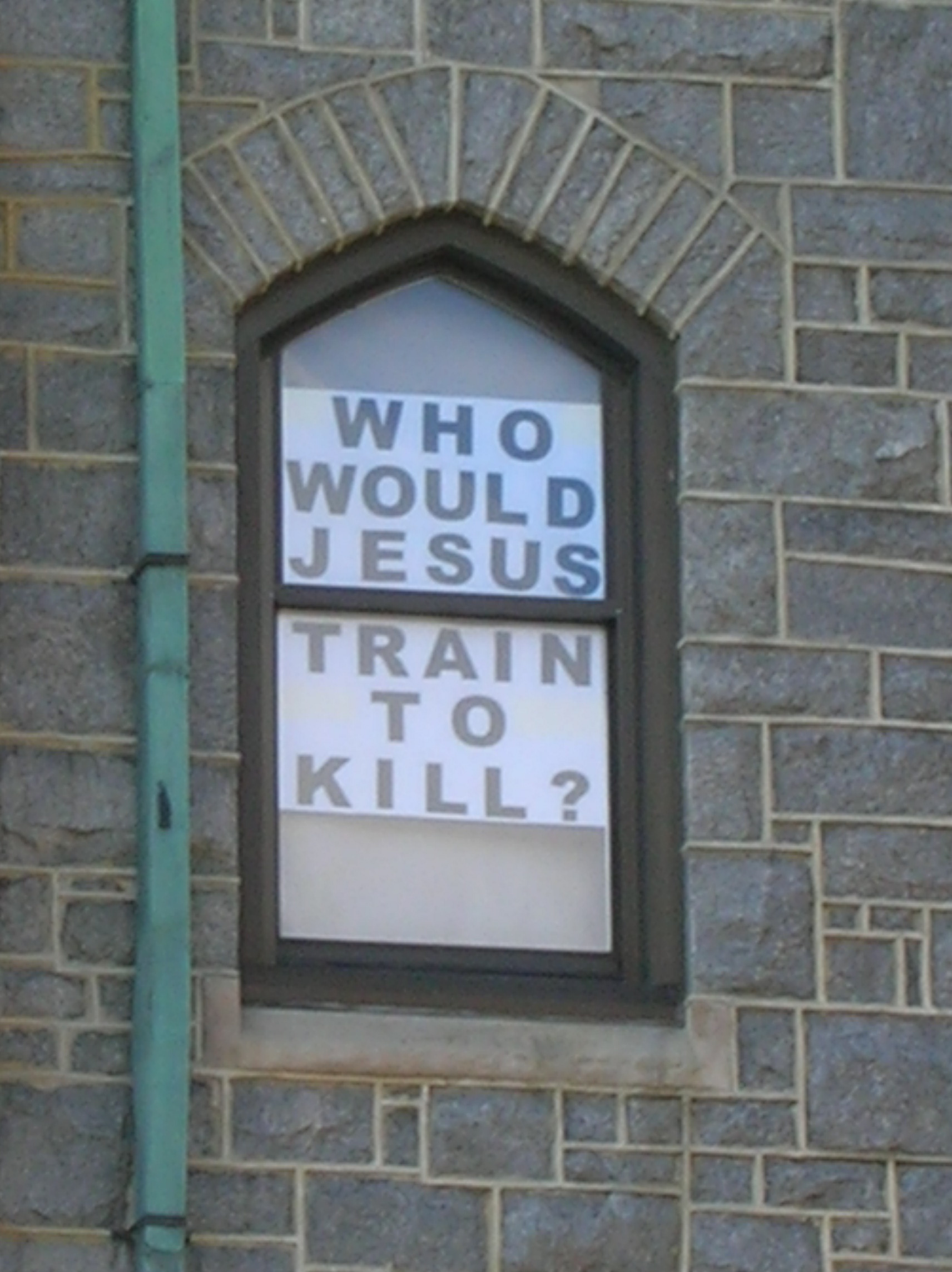 A sign asking "Who Would Jesus Train To Kill?" now fills the large window of my office at Villanova.  It is legible from some distance, including Mendel Field where ROTC drills, and the Augustinian Monastery.  I sent the following email to our Office for Mission Effectiveness at Villanova:
I have recently placed a new sign in the main window of my office at 352 Tolentine.  It poses a simple question, for each to answer in his/her own heart.  I am letting you know about this because I strongly believe that it serves the Villanova Mission, as follows:
"Moreover, it (Villanova) seeks to add its influence to the search for world peace and justice…" and "The University attempts to develop an environment in which students, faculty, and staff may experience a Christian intellectual and moral perspective…." 
I mention all this because my query, visible from some distance as one approaches Tolentine from the campus side of the Monastery, may generate a variety of responses.  I pray that it contributes to a meaningful dialogue among us. 
Peace,     Paul Sheldon
I later offered an Ethics for Lunch event (sponsored by the Villanova Ethics Program) entitled "Is it appropriate for a Christian Institution to Support a Military Unit on its Campus?" I was grateful to have this opportunity to present the topic publically, as a question open for discussion. Search my blog to learn more. P.s. The recently-revised Villanova Mission Statement has removed any mention of the word PEACE. I have since retired to adjunct status and had to move out of my office.